Our Volunteers
We have a fantastic team of volunteers supporting our cause
We have a fantastic team of volunteers, some who have been volunteering with us for 20 years! We currently have just under 20 volunteers providing support across all areas of our charity, including outreach, fundraising, photography and filming.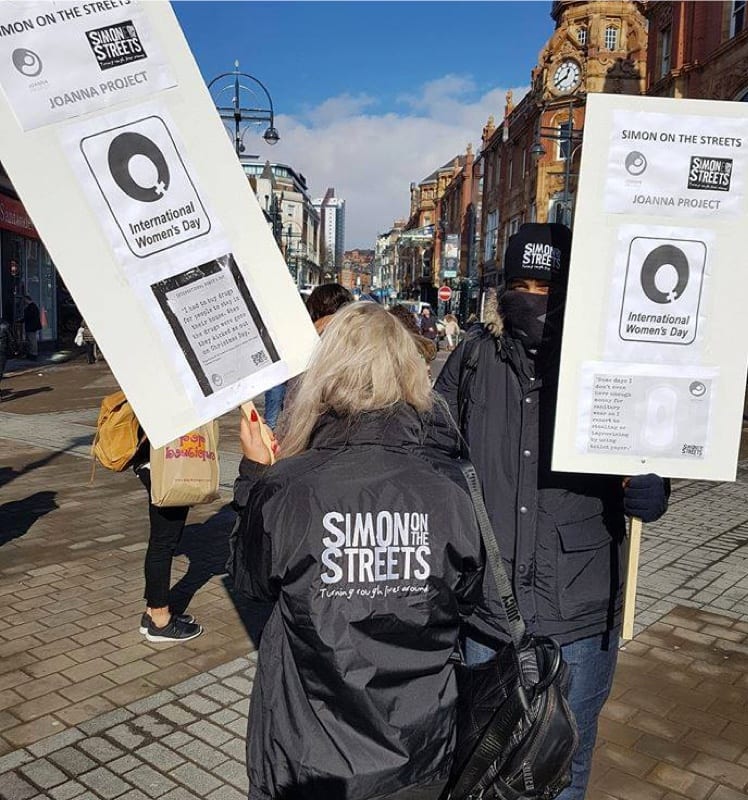 Make a difference
Experience a great opportunity to grow and make a difference in your community
Our volunteer positions give you the opportunity to volunteer alongside our staff to support our work with the homeless and vulnerable. As a small, local charity volunteering with us will give you an opportunity to give back and make a difference in your community.
Build your skills
All our volunteers receive full training and support
We offer comprehensive training and support to our volunteers. This includes an induction training programme, which takes place over three evenings. We also offer further regular training opportunities to all our volunteers.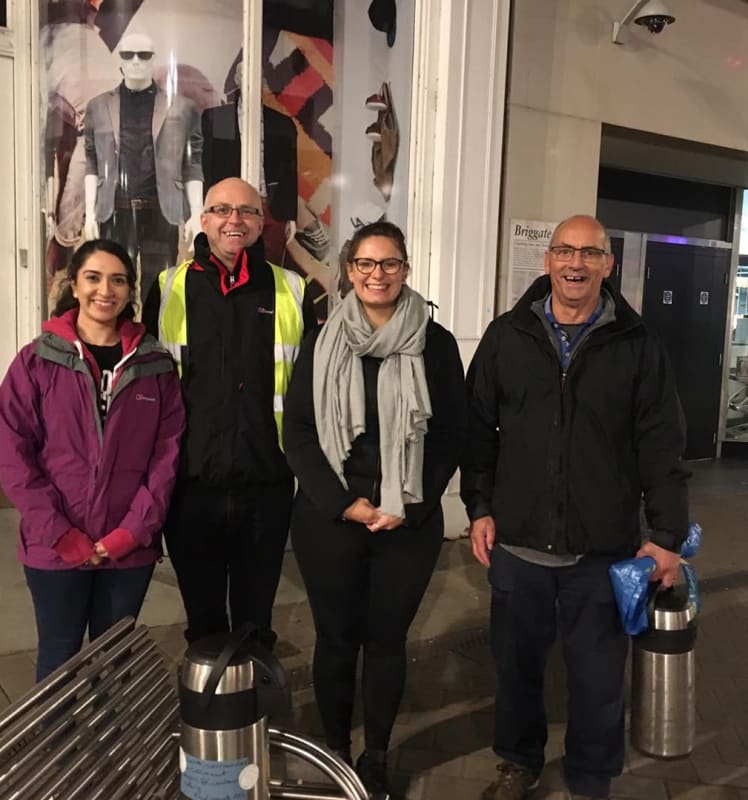 Learn about the root causes of homelessness
By volunteering with Simon on the Streets you can learn more about rough sleeping and homelessness in West Yorkshire.
Develop yourself personally and professionally
Learn new skills in one of our volunteer roles and meet new people whilst supporting our work.
Use your existing skills and experiences to give back
Expand your existing skill set in one of our volunteer roles and use the opportunity to really give back to the community.
Current volunteer
opportunities

If you think you'd like to volunteer with us or would just like to chat with a member of our team then get in touch by emailing admin@simononthestreets.co.uk or call 0113 345 2270!
Be inspired

by the stories of our volunteers
Tom has volunteered on our weekly soup run for over a year. During this time his views and attitudes towards homelessness have radically changed.
Read Tom's story or see more stories.
I've had a rewarding time helping out on the soup run on a Tuesday… I realised it's about relationships and the consistency of someone from being there every Tuesday night.
Is there a minimum age requirement?

Due to the nature of our work all volunteers must be aged 18 and over.
Can I volunteer if I have a criminal record?

Having a criminal record is not, in itself, a barrier to volunteering. We consider each offence individually, looking at issues like risk to our clients, how long ago it took place and the circumstances in which the offence took place. Anyone with a caution or conviction for a sexual offence against a child or vulnerable adult is considered unsuitable to volunteer.
Once I've applied, how long is it until I can start volunteering?

This will depend on the volunteer role. For volunteer positions that involve interactions with our service users, volunteers will need to be DBS checked and undergo training before they can begin volunteering.
I want to feed the homeless, can I volunteer?

Please bear in mind that we are not a provision based charity. Our work focuses on intensive, long-term emotional and practical support to people who are homeless. We approach the task of providing support with a long-term view aiming to empower our service users to change their lives.
My team and I are looking to do a day's corporate volunteering, Can you do this?

Unfortunately, due to the nature of our support work, we are unable to accommodate one-day volunteering. Our focus is on providing intensive, long-term emotional and practical support and for this reason we ask for longer-term commitments from our volunteers.




As a small charity we rely heavily on fundraising to help us continue our work, please consider using corporate volunteering days to raise money for a much needed cause.
Do you pay expenses?

Yes, reasonable travel expenses are paid.
Other ways you can get involved
Fundraise
As an independent charity we need to raise all our own funds. Your support really does make all the difference and allows us to continue to provide support to some of the most vulnerable people in our community.
Become a corporate partner
At Simon on the Streets we are proud to have a broad base of support from Yorkshire's corporate and business community. We work hard to develop our relationships with our supporters towards long term, sustainable and positive relationships.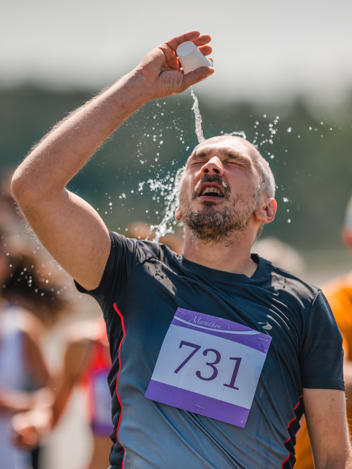 Attend an event
Help us end homelessness. Join an event and fundraise to support our work in West Yorkshire.