Fundraise at school or university
Get Involved
Get started with these ideas for
schools

and

universities
Hold a non-uniform day

Hold a non-uniform day and ask students to donate to take part.

Button

Run an art competition

Run an art competition and encourage students to create art around the theme of homelessness. Hold an exhibition and ask parents to donate their entrance fee to Simon on the Streets. The artwork could also be sold to parents and guests on the night.

Take on a school challenge

Your school or class can take part in a challenge such as a danceathon, cycle-athon or skip-athon. Simply decide the length of time and get everyone involved taking part in shifts for the challenge to complete your goal! Pupils can get sponsored by friends or family.

Hold a sponsored sleepout at your school

Students could sleep outside at your school for the night and be sponsored for taking part in the challenge. This is also a great way to raise awareness of homelessness.

Host a virtual talent show

Ask your school mates to bring their best talent along to a Zoom, Skype or any other video conferencing platform and provide a donation to participate.
Compete in a sporting event

Set yourself a challenge, whether it be a walk, run, cycle or skydive! There are many local sporting events in West Yorkshire that you can take part in. Or why not organise your own? You could compete with other departments in a sporting tournament.

Get your society involved

Your club or society can support Simon on the Streets by picking us as their charity of the year or by organising a fundraising event.

Plan an event

Organise a bake off, pub quiz night or fancy dress party - there are so many ways to fundraise. It is also a great way to have fun whilst gaining transferable skills in event organisation, marketing and communications.

Take on a challenge

Take part in a Jailbreak and see how far you can get away from the university in a set amount of hours. Or why not organise a sleepout and sleep outside for the night whilst raising money for Simon on the Streets?

Online games tournament


Use Twitch or any other online gaming platform to stream playing games with your friends and ask for donations whilst you play!
Download our fundraising materials
Whether you're looking for ideas, inspiration or support, our fundraising pack has everything you need to begin fundraising.
How do I send my donation?

Money you have raised by your fantastic fundraising efforts can be paid into us by cheque or bank transfer. Please make cheques payable to Simon on the Streets and post them to us at Simon on the Streets, Crown House, 94 Armley Road, Leeds, LS12 2EJ. To make a bank transfer please get in touch with us for more details.

If you have fundraised through Just Giving you do not need to do anything, the money will be automatically sent to us through Just Giving.
Do you have any fundraising materials I could use?

Yes! We have leaflets and collection tins which we can provide you with for your fundraising event or challenge. Simply get in touch with us to arrange collection.
Do you have a sponsorship form I could use?

Yes, get in touch with us and we will send one across to you.
Can you come in to talk to my class/society/school about homelessness?

We will happily come and talk about homelessness and our work. Whilst we will do our absolute best to arrange to come and talk to you, we are a small charity and may not always be able to accommodate certain days. To find out more, please get in touch.
Thinking about organising your own event?
Whether you are organising your own event (however big or small), or taking part in an organised event, get in touch with us and we will do our best to support you!
What we do
Other ways you can get involved
Fundraise
As an independent charity we need to raise all our own funds. Your support really does make all the difference and allows us to continue to provide support to some of the most vulnerable people in our community.
Become a corporate partner
At Simon on the Streets we are proud to have a broad base of support from Yorkshire's corporate and business community. We work hard to develop our relationships with our supporters towards long term, sustainable and positive relationships.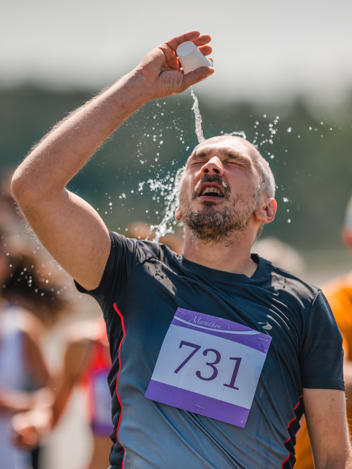 Attend an event
Help us end homelessness. Join an event and fundraise to support our work in West Yorkshire.