Fundraise at your place of worship
Get Involved
Get started with these ideas for fundraising in your
place of worship
Hold a carol concert

Hold a Christmas carol fundraiser at your church with donations going to Simon on the Streets.

Sadaqa

You can support our work with the homeless and vulnerable by giving Sadaqa donations to the charity.

Hold a service dedicated to the issues of homelessness

Hold a service dedicated to raising awareness of homelessness within the local community and hold a collection for Simon on the Streets.




Organise an activity

Get your local community involved by hosting a coffee morning, bake sale or arts and crafts workshop.

Organise a virtual prayer

Gather your local community and join in on a virtual prayer via Zoom, Skype or any other video conferencing platform, ask all participants to provide a small donation to join.

Set a challenge

Ask members of your local community to join you in setting a challenge to walk/run/cycle a distance.

Download our fundraising materials
Whether you're looking for ideas, inspiration or support, our fundraising pack has everything you need to begin fundraising.
Thinking about organising your own event?
Whether you are organising your own event (however big or small), or taking part in an organised event, get in touch with us and we will do our best to support you!
Get in touch
Be inspired by the stories of people we've supported
When we met Maggie (real name not used) she was sat on the street. It was raining and she was crying. She had her young child with her. She informed us that she was homeless and had nowhere to go.
Read Dom's story or see more stories.
We liaised with doctors, mental health support teams and social services to get Maggie the support she needed. Eventually Maggie was able to find her own private rented accommodation.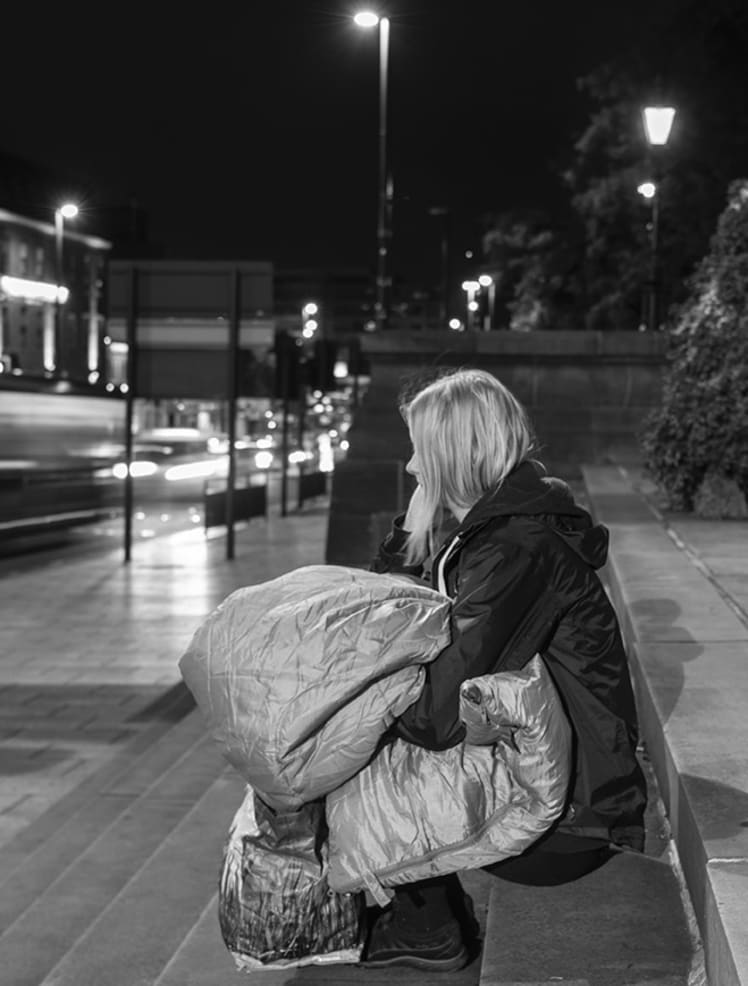 How do I send my donation?

Money you have raised by your fantastic fundraising efforts can be paid into us by cheque or bank transfer. Please make cheques payable to Simon on the Streets and post them to us at Simon on the Streets, Crown House, 94 Armley Road, Leeds, LS12 2EJ. To make a bank transfer please get in touch with us for more details.




If you have fundraised through Just Giving you do not need to do anything, the money will be automatically sent to us through Just Giving.
Do you have any fundraising materials I could use?

Yes! We have leaflets and collection tins which we can provide you with for your fundraising event. Simply get in touch with us to arrange collection.
Do you have a sponsorship form I could use?

Yes, get in touch with us and we will send one across to you.
Other ways you can get involved
Fundraise
As an independent charity we need to raise all our own funds. Your support really does make all the difference and allows us to continue to provide support to some of the most vulnerable people in our community.
Become a corporate partner
At Simon on the Streets we are proud to have a broad base of support from Yorkshire's corporate and business community. We work hard to develop our relationships with our supporters towards long term, sustainable and positive relationships.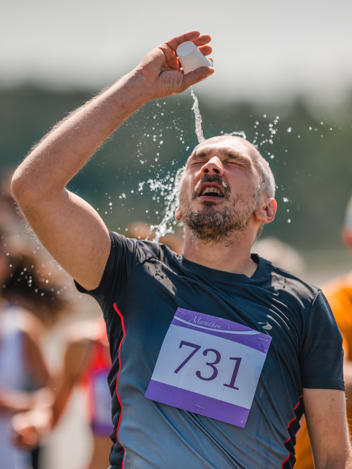 Attend an event
Help us end homelessness. Join an event and fundraise to support our work in West Yorkshire.